Spotlight for Winter 1999:
Black History Films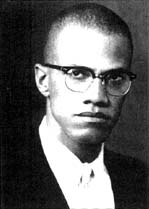 Alphaville's SPRING SPOTLIGHT celebrates Black History with a list of films that explore the black experience in America, Africa, Europe, and Latin America. To quote civil rights activist Malcolm X:
We need more light about each other
Light creates understanding,
Understanding creates love,
Love creates patience,
And patience creates unity.
ENJOY!
AFRICAN-AMERICAN INDEPENDENT FILMS
Daughters of the Dust
Do the Right Thing
Eve's Bayou
Get on the Bus
Looking for Langston
Malcolm X
Sankofa
She's Gotta Have It
Sweet Sweetback's Badass Song
The Killing Floor
To Sleep with Anger
Tongues Untied
Watermelon Woman
THE AFRICAN DIASPORA: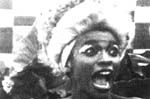 Black Orpheus
Divine Horsemen: The Living Gods of Haiti
Haiti: Killing the Dream
Land of Look Behind
Quilombo
Xica
FILMS FROM AFRICA
Hyenas
Jit
La Vie est Belle
Quartier Mozart
This Land is Ours
Touki Bouki
Wend Kuuni
DOCUMENTARY FILMS:
All Power to the People
Cousin Bobby
Hoop Dreams
Sermons & Sacred Pictures
Small Wonders
When We Were Kings
THE EUROPEAN & COLONIAL EXPERIENCE: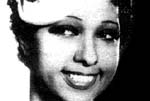 Ali: Fear Eats the Soul
Cafe au Lait
Come Back Africa
Hate
L'Etat Sauvage
Mr. Johnson
No Fear, No Die
Noir et Blanc
Princess Tam Tam
Round Midnight
7UP in South Africa
KIDS' FILMS:
Ananzi
Koi & the Kola Nuts
DANCE:
Alvin Ailey: Ailey Dances
Bill T. Jones: Dancing to the Promised Land
MUSIC:
Clifton Chenier: King of Zydeco
Mamady Keita: Djembefola
Muddy Waters: Chicago Blues
Peter Tosh: Stepping Razor Red X
Sun Ra: Space is the Place
Thelonius Monk: Straight No Chaser
and many, many more...
OTHER FILMS OF BLACK INTEREST: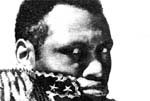 Basquiat
Bird
Black Like Me
Born in Flames
Brother from Another Planet
Carmen Jones
Dingo
Emperor Jones
From the Journals of Jean Seberg
Herdsmen of the Sun
Imitation of Life
Matewan
Native Land
Patch of Blue
Paul Robeson
Pressure Point
Putney Swope
Secrets & Lies
Shadows
Suture
Sweet Love Bitter
White Dog
Next spotlight: A look at The Jewish Experience.